Wereldwijde Golfvoorspelling en Surfberichten

Surf-Forecast.com biedt golfvoorspellingen en surfberichten voor meer dan 7000 van de beste surflocaties ter wereld. Wij bieden ook aan surfers, winsurfers en kitesurfers, golfkaarrten, windkaarten en een e-mail surf en wind waarschuwing systeem. Bekijk ook de stranden webcams, windvoorspelling en onze lokale Golf Zoeker voordat je gaat surfen.
Delaware Golfzoeker:
Golven met gunstige wind
United States Golfzoeker
Golven met gunstige wind
Wereldwijde Grote Golven Zoeker


Krachtige golven met lichte of offshore wind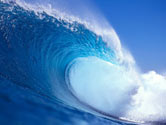 Surflocaties in jouw regio
* We hebben jouw geschatte geografische locatie bepaald op basis van je IP-adres, en dit zijn de dichtstbijzijnde surflocaties. Klik op de namen voor meer informatie en golfvoorspelling.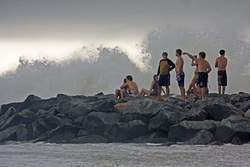 Fotokrediet: Bill Reilly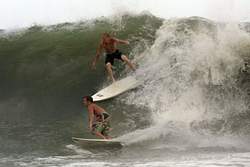 Fotokrediet: Bill Reilly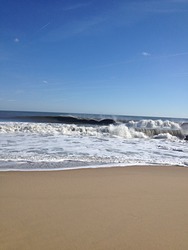 Fotokrediet: Jamie

Lane Davey (North Shore)

Still small and crappy 2-3 ft and cond r gettin worse, wind turnin more N already

McKevlin's Surf Shop Sat. 10 am: surf shin high crashing on shore, clean this morning. wind expected to pick up throughout the day. Lo @…

https://t.co/l0euetNKOH

LA Co Lifeguards

Surf Report 11/18: 1-3' Ankle to waist high Small WNW and S swell blend. Favorable AM conditions with building onshore flow in PM

Ocean Hut Surf Shop

surf report- flat should build into tomorrow ssw wind water-56.high-730am low-2pm.should be good for tomorrow.peace.
Laatste ingestuurde overzicht
Ibiza - Cala Nova surf break:
"Cala Nova, is niet heel erg geschikt voor surfen, maar wel een super leuke plek om je vakantie door te brengen! Ik ben daar met Stoke Travel geweest, zeker een kijkje waart op hun website, leuke producten dat ze aanbieden en ook op gebied van surfen! Heb echt de vakantie van mijn leven gehad, lekker gesnorkeld, kliffen gesprongen etc."

Lyanne van SPAIN - 29 Apr 2016
Klik hier voor 2 andere overzicht(en) van Ibiza - Cala Nova of stuur je eigen in
Burgau surf break:
"Burgau is een klein vissersdorpje. Daarom stinkt het soms naar rotte vis in sommige plekken. Als er golven zijn is burgau een mooie rechter en linker golf om te surfen. Als het net tussen eb en vled is zijn de golven krachtiger dan met eb of vloed door de zandbank. als er geen golven zijn in Burgau ga dan naar de zwarte rots in Praia da Luz (alleen met eb) of naar zavial"

Jiry van Nieuwburg van NETHERLANDS - 03 Jan 2016
Klik hier voor 1 andere overzicht(en) van Burgau of stuur je eigen in
Een Opmerking over Geheime surflocaties
Bij het samenstellen van deze website hebben we geprobeerd gegevens van alle grote wereldwijde surflocaties om te vatten. Als je denkt dat we per ongeluk een geheime surflocatie onthuld hebben, laat ons dat dan weten en als we het ermee eens zijn dat deze surflocatie gevoelig ligt, dan wij verbergen het.