Wordt een Eyeball Ooggetuige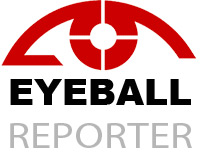 Als u in de buurt van een surfstek woont, of een bedrijf hebt zoals een surfschool, winkel of hotel in de buurt van een surflokatie waar we golfvoorspellingen aanleveren, zijn we blij met partners die lokale surfers van dienst kunnen zijn mee te werken.
Het aanmaken van een Eyeball bericht is eenvoudig en verschijnt onmiddellijk op de pagina met de golfvoorspelling van de surflocatie, samen met uw link en logo, als u ze doorgeeft.
Stuur een email om te beginnen: met je gegevens en de surflocatie(s) waarover je informatie hebt, en we sturen je alle informatie die je nodig hebt..