Bekijk
alle Trespassers foto's (3)
<
Foto's van Yorke Peninsula (26)
<
Foto's van Australia (2574)
<
Fotogalerij

Nieuwe foto opladen voor Trespassers | voor een andere surf break

Trespassers Surffoto: 'The heaviest right on yorks, and most challenging.' by steeve whitehead
Forecast wind and swell just offshore from Trespassers around the time the photo was taken
Image captured One hour and 14 minutes after high water (falling ordinary tide). Tide height was 0.3m (1.1 ft). Range 0.21m (0.7 ft). Toggle tide graph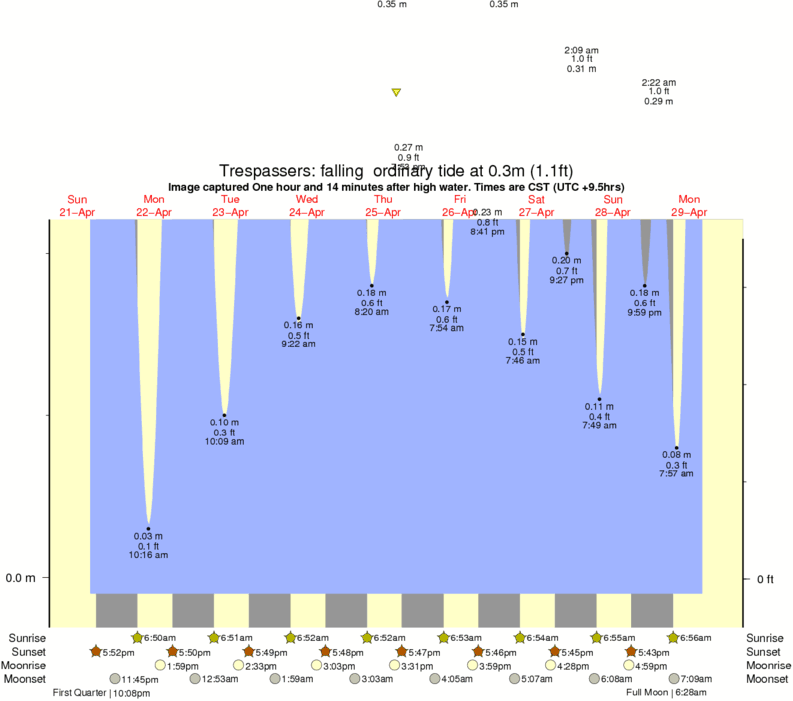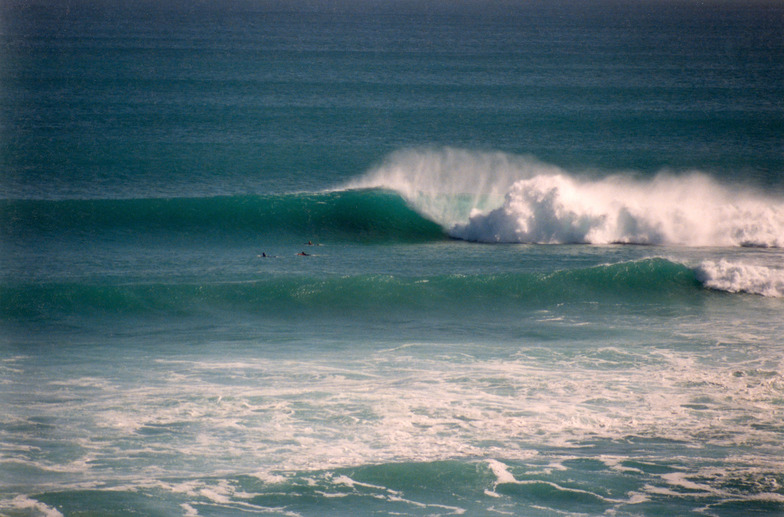 The heaviest right on yorks, and most challenging.
Australia | Trespassers
Gemiddelde beoordeel:

4.0

(Gebruik de sterren om te stemmen)
Near to trespasses on a bigger swell you will find this wave, it takes at least 4m face to kick it off, but I have watched it peel perfectly on mirror calm seas to 14 meters, this pic is of a 5 to 6 m wave face, half way through break length. off shore wind is east to north. photo Anzac day 1991. steeve whitehead.
Recente opmerkingen